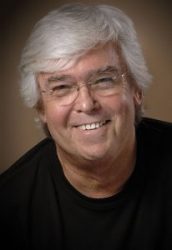 For more than sixty years I have photographed families, business professionals, politicians, and celebrities across the United States. In 2008 I retired in San Antonio, Texas.
I started my career in Owensboro, Kentucky in 1959 as an apprentice photographer for a local portrait studio and as the night photographer for the Owensboro Messenger Inquirer newspaper—during my years in high school. After high school and three years in the army, I did portraits of individuals and families in Paducah, Kentucky until 1967 when I moved to Houston, Texas to photograph for the Paul Gittings Studio. There I photographed families, weddings, governors, astronauts, and corporate executives all across the southwest.
In 1970 I began on my own photographing throughout the south and southwest. Since the beginning, I have been a photographer specializing in portraits and weddings, but that's not all I did. Through my exclusive portrait clientele I have photographed politicians, celebrities, actors, musical artist, and concerts. I have created photographs for annual reports, music album covers, books and magazines. I have photographed vintage and new guitars for Gibson, Martin, Guild, and Gruhn Guitars. The list goes on and on.
It's been a good life and I appreciate all my mentors, clients and friends.